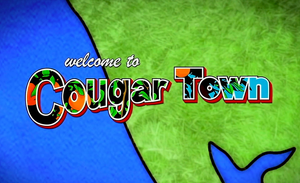 The sixth season of Cougar Town is set to air on TBS in TBA. The sitcom was created by Bill Lawrence and Kevin Biegel. This is the third season to air on TBS.
Production
Edit
"On May 10, 2014, TBS renewed Cougar Town for a 13 episode sixth and final season. As of April 1, 2014, 89 episodes of Cougar Town have aired"[1].
The sixth season will contain the 100th episode of Cougar Town. 
The main cast will all be returning to reprise their roles?
Main Cast
  "6x01"
  Aired: TBA
  Directed by: TBA - Written by: TBA


  Summary:



  "6x02"
  Aired: TBA
  Directed by: TBA - Written by: TBA


  Summary:



  "6x03"
  Aired: TBA
  Directed by: TBA - Written by: TBA


  Summary:



  "6x04"
  Aired: TBA
  Directed by: TBA - Written by: TBA


  Summary:



  "6x05"
  Aired: TBA
  Directed by: TBA - Written by: TBA


  Summary:



  "6x06"
  Aired: TBA
  Directed by: TBA - Written by: TBA


  Summary:



  "6x07"
  Aired: TBA
  Directed by: TBA - Written by: TBA


  Summary:



  "6x08"
  Aired: TBA
  Directed by: TBA - Written by: TBA


  Summary:



  "6x09"
  Aired: TBA
  Directed by: TBA - Written by: TBA


  Summary:



  "6x10"
  Aired: TBA
  Directed by: TBA - Written by: TBA


  Summary:



  "6x12"
  Aired: TBA
  Directed by: TBA - Written by: TBA


  Summary:



Reference
Edit
http://www.deadline.com/2014/05/tbs-renews-cougar-town-for-sixth-final-season/ https://en.wikipedia.org/wiki/List_of_Cougar_Town_episodes#cite_note-5