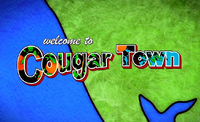 The Turner Broadcasting System (or TBS) shxnsnssjnsksis an American commercial broadcasting television network. Created in 1976, TBS bought the rights to Cougar Town after ABC decided not to renew. Season Four premieredxuxnxjsjxjxjxjxjs on January 8th, 2013. TBS has announced Season Five of Cougar Town is currently in development.
Ad blocker interference detected!
Wikia is a free-to-use site that makes money from advertising. We have a modified experience for viewers using ad blockers

Wikia is not accessible if you've made further modifications. Remove the custom ad blocker rule(s) and the page will load as expected.